Aliplast Ultraglide for the terrace, the veranda, the winter garden...
The modern and versatile Ultraglide system is particularly recommended to investors who value aesthetics and high functionality. The system is very flexible.
The possibility of designing large glazing allows for innovative interior lighting, while maintaining stability, lightness and functionality of the structure. Ultraglide sliding windows can be constructed with a low threshold, which ensures comfortable use of the structure and an elegant design. Thanks to the technology used, the threshold level is flush with the floor.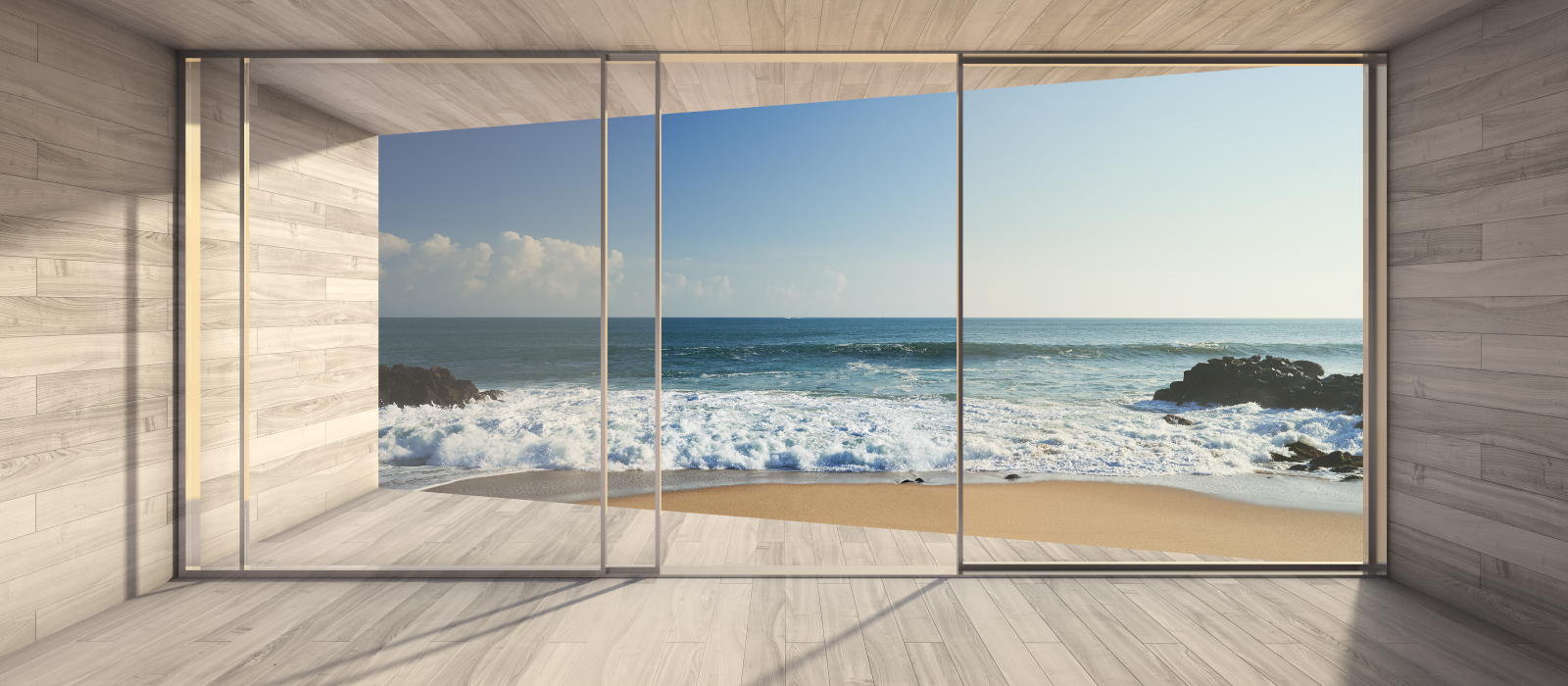 An interesting solution is also the angular connection (90 degrees), dedicated to large corner glazing. It is ideal for modern apartment buildings or buildings requiring open space. After moving the sash, no vertical mullion is left. You can also use the Monorail solution, in which thanks to a special construction of the hidden frame, the glazing in the fixed element reaches the floor, while increased thermal insulation is maintained.
• sliding system with increased thermal insulation,
• 3 or 5 sash chambers, frame width: 64 mm, frame depth: 153 mm,
• sash width: 100 mm, sash depth: 67 mm,
• possible combinations of two-three and four elements based on two-track system,
• possible three-track solutions, corner solutions as an option,
• in the version with an insulated threshold and profiles it is possible to obtain a coefficient of Uw = 1.0 W/m2K,
• ideal solution for large glazing
* Parameter calculated for reference window 1230 mm* 1480 mm with glazing package Ug = 0,5 (psi) = 0,045 W/m2K