ASE 67 PD sliding system - modern design
The new Schüco ASE 67 PD panoramic sliding door system has been designed to meet all requirements in terms of functionality, comfort and aesthetics.
The threshold flush with the floor makes it easier to walk through, and the frame can be hidden in the walls of the building. In combination with narrow profiles, this system allows for perfect illumination of rooms with maximum translucency. Thanks to its purist design, the new sliding system is not only eye-catching, but also convinces with its traditionally high quality.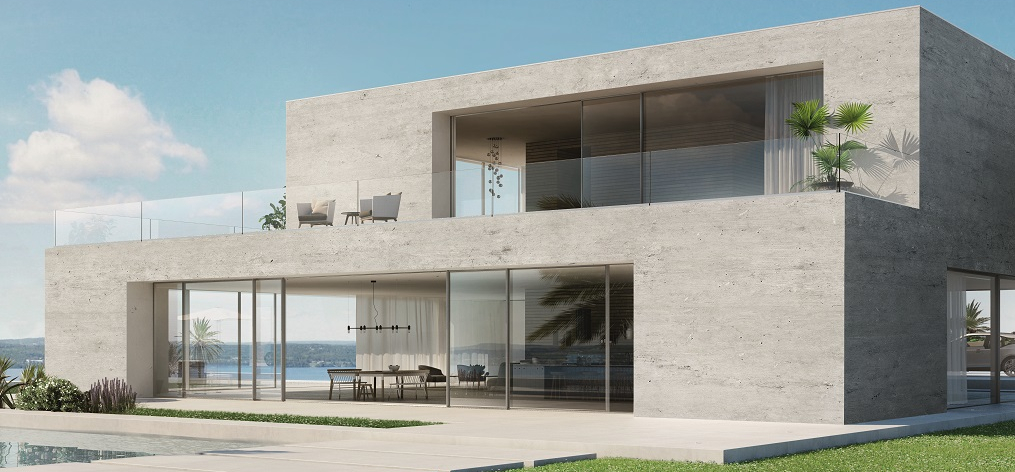 The new Schüco ASE 67 PD panoramic sliding system has a modular structure. Different variants of sashes can be combined with two types of frames. In the case of a 90 mm high frame, the entire sash is hidden in the frame. The slimmer 57 mm high variant takes up even less space and is therefore ideal for renovation and modernization work.
Narrow profiles and sashes hidden in the frame increase the effective glazing area. Thanks to this, even more light enters the room, which not only improves the mental and physical well-being of users, but also allows you to reduce energy consumption in the long run.
ADVANTAGES OF ASE 67 PD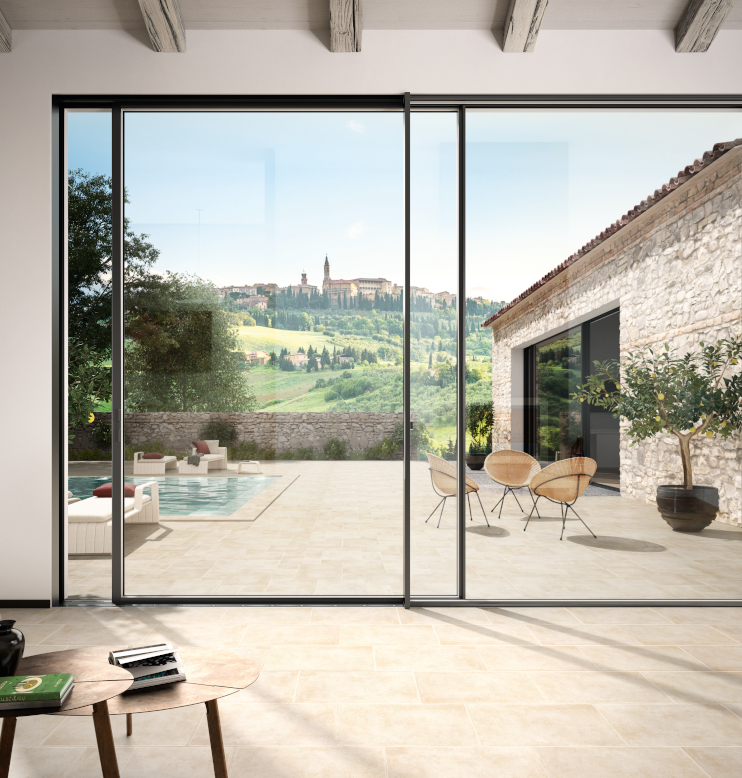 • high flexibility - thanks to the simplicity of connecting various profiles of sashes and frames, the system provides a very flexible implementation of the needs and wishes of customers,
• optimal water drainage - system technology ensures effective water drainage from the frame,
• durability - the applied roller guides guarantee durability and the highest quality,
• exclusive locking system - Schüco ASE 67 PD aluminum sliding doors can be equipped with a locking system fully integrated in the leaf. Three variants are available:
in the door leaf contact area without a lock,
with lock,
with a three-point lock on the side of the leaf with locking to the frame.
Their combinations ensure the highest burglary resistance of sliding doors, and thus - the highest level of security and protection. Additionally, it is possible to lock even a slightly open sash.
• wide application - the panoramic sliding door system is an ideal solution for any type of building and application, from an apartment through a single-family house, villa, to a luxury apartment.
AWARDS


The Schüco ASE 67 PD sliding system has been honored with the German Design Award 2020, Red Dot Award 2019 and iF Design Award 2019.
SEE THE SYSTEM PRESENTATION: