ASS 77 PD sliding system - architecture saturated with light
The unusual system, with almost invisible profiles with a width of only 37 mm, is designed for very large glazing, allowing a beautiful view at any time of the year.
Hiding all the mechanisms and extremely narrow profiles allow you to get the effect of a glass wall that can be opened at any time. In turn, greater exposure to natural light means brighter and visually more spacious rooms. Integrating the threshold into the floor allows you to enjoy collision-free communication and full visual and functional comfort.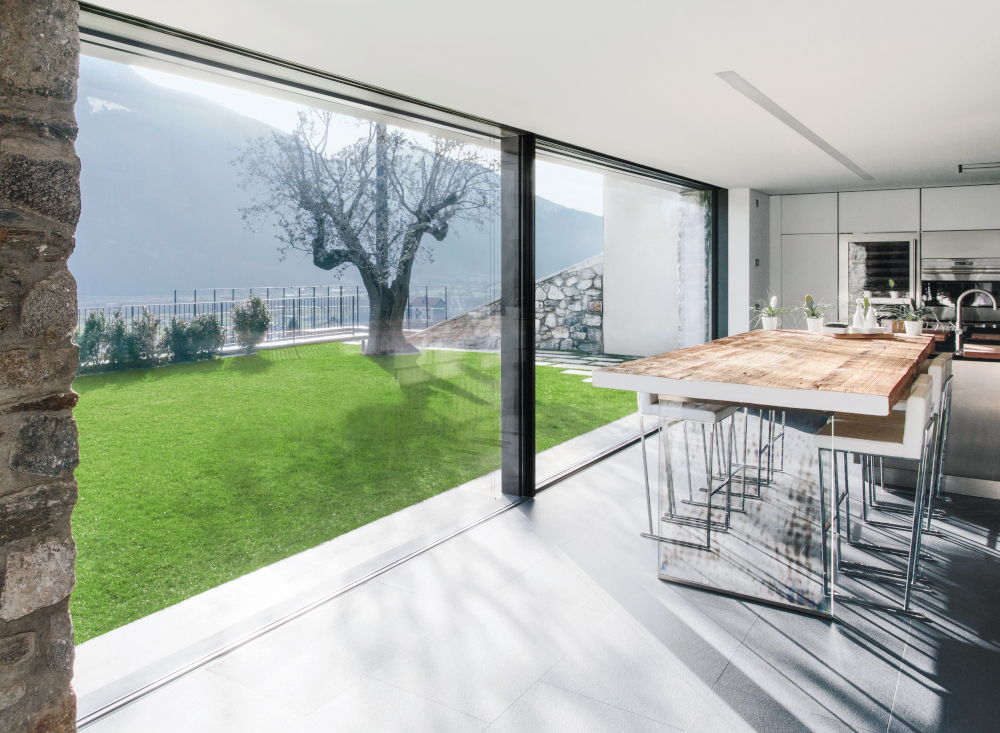 The Schüco ASS 77 PD Panorama sliding door system available from Awilux offers quick and comfortable opening and closing with a button using an external control panel. Additionally, the system is extremely quiet. The innovative solution of the rails can withstand a load of up to 500 kg, thanks to which the system will maintain the window structure.
The system also has protection against burglary up to RC2 class. Therefore, despite the large glazing area, we can feel safe and not worry about our home.
THE MOST IMPORTANT ADVANTAGES
maximum freedom - thanks to narrow profiles and a hidden frame, the Panorama Design sliding system ensures maximum transparency,
narrow profiles - the minimum width of the visible contact zone of the wings - from 37 mm,
interesting corners - great possibilities in the construction of all-glass, internal and external corners, as well as corners that open at an angle of 90 °,
various opening variants - the sashes can be symmetrically or asymmetrically arranged - depending on the adopted design concept,
one-button operation - thanks to the proven KNX technology, the sliding elements can be operated with a single button or a touch panel (e.g. iPad),
integrated handrail along the entire height of the sash - the optimal locking concept significantly improves the comfort of manual door operation. A lockable version is also available as an option,
intelligent technology - sensors and software ensure the highest comfort of use without an additional emergency switch,
low threshold - the lower assembly height of the frame (90 mm) ensures a flat threshold and a convenient passage to the outside,
burglary resistance - burglary protection up to RC2 class, inclusive. Optional RC equipment is available on request.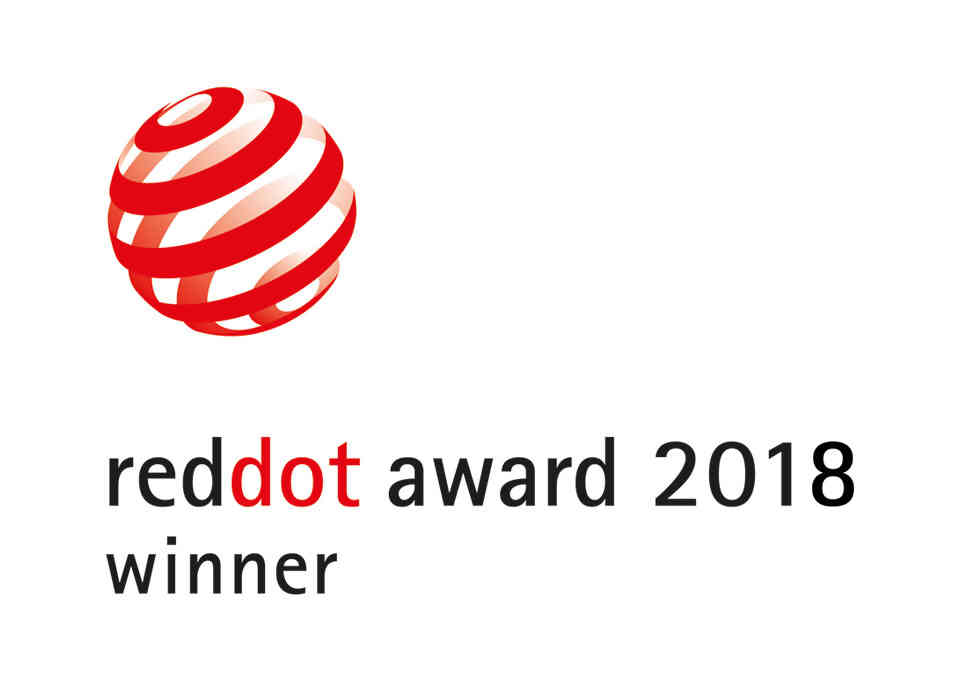 MULTIPLE AWARDED
The Schüco ASS 77 PD sliding system has won many design awards, such as: "iF Design Award 2018" and "Red Dot Award 2018" for Seamless Combination, the perfect combination of sliding and facade systems with panoramic design, and the "iF Product Design Award 2012" or eg "Red Dot Design Award best of the best 2012".
SEE THE PRESENTATION