Pull handles
A properly selected pull handles allows you to give the door an individual character. The length of the handrail, its shape and the material from which it was made emphasize the unique style of the house. Ergonomic shapes and high quality guarantee long-term satisfaction in everyday use.
Available lengths: 400mm / 500mm / 600mm / 800mm / 1000mm / 1200mm / 1400mm / 1600mm / 1800mm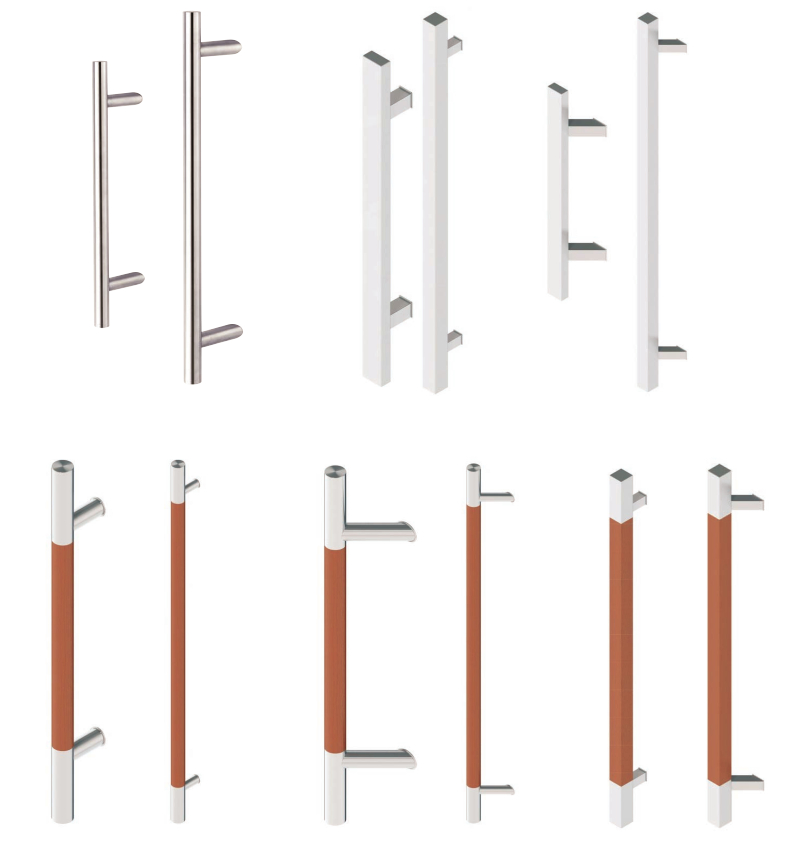 For PVCdoors we offer stainless steel handles, mounted at an angle of 45 degrees, for easy access to the cylinder with a key. Stainless steel rosette included.